Among all the payment processing options for merchants, ACH and debit are two of the most popular. The NACHA, the organization who administers and governs the ACH network, says that more than 19.1 billion ACH transactions are processed each year. And debit cards remain a preferred payment method for most consumers, with increased usage each year.
While ACH and debit transactions are both funded by the customer's checking account, the major differences for you, the merchant, are the cost and processing time for these transactions. ACH is less expensive, but the increased benefits of accepting debit may be worth the additional cost.
####What's ACH Anyway?
The Automated Clearinghouse (ACH) is an electronic payment system that processes payments using the customer's bank account and routing number. Accepting ACH payments keeps you from having to take a trip to the bank to deposit checks.
While the specific cost of ACH transactions will vary depending on your merchant account provider, ACH transactions are less expensive than debit card transactions because they bypass the card networks. This allows you to avoid the interchange fee charged on debit card transactions.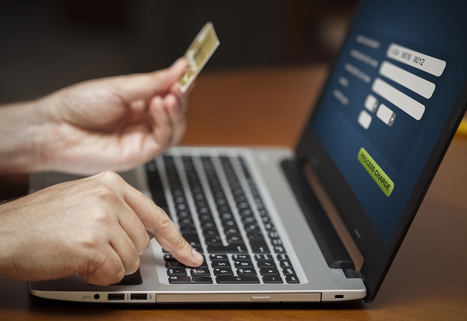 ---
Faster Payment Processing Time
While processing payments via ACH may be faster than processing a physical paper check, the process is slower than for debit cards. ACH transactions are processed using a batch and forward system and can take from 4 to 10 days to completely process and for funds to appear in your account
Debit cards, on the other hand, are processed using a real time system. Funds are authorized, verified & transferred from the customer's account immediately and appear in your merchant account in as little as 48 hours.
Since debit card payments are processed faster than ACH, you'll be able to use the funds from these transactions much faster. The benefit of faster payments is a healthy cash flow that allows you to easily handle your immediate business needs and regular payment obligations to employees, suppliers, clients and other creditors.
Decreased Risk of Returned Transactions
For the merchant, payment from debit card transactions is guaranteed. When a debit card is swiped, the payment system verifies that the customer has enough funds before approving the transaction. If the customer doesn't have sufficient funds (and hasn't opted-in to processing overdraft transactions), the transaction will be declined and the customer has to find an alternate payment method or forgo the transaction. A lost sale is far better than the collection issues that arise from returned payments.
With ACH transactions, on the other hand, you don't get an immediate response about availability of funds. The system simply checks to see if the account exists, not if the customer has enough funds available for the transaction.
ACH payments can be returned for nonsufficient funds if the customer doesn't have enough money in their account to cover the transaction or if the account has been closed. You have to spend additional time and money to pursue the customer for payment or suffer the losses.
You can reduce returned payments by enrolling in check verification or check guarantee. However, these services cost an additional fee which can offset the cost savings you get from processing ACH transactions.
Debit is the most preferred method of payment by consumers today. The number of debit card payments increased more than any other payment type between 2009 and 2012, according to a 2013 report by the Federal Reserve. Customers are more likely to use your business when you offer their preferred payment method.
With debit card transactions, you can give customers the option of receiving cash back on their transaction, allowing them to avoid going to an ATM and paying an ATM fee to withdraw cash.
Customers tend to trust businesses that indicate they accept debit (and credit) cards by displaying a Visa or MasterCard logo. It's especially critical to accept debit card payments if your competitors do so.
If, after weighing the pros and cons of both debit and ACH, you may decide to offer both. The increased number of payment options will allow you to reach more customers than if you only offered one or the other!
– HealPay blogger, LaToya Irby