Automated scheduled payments
Consistent, reliable payments save time and provide a smooth customer experience. Users can set it and forget it, taking care of their commitment with ease using their preferred payment method.
Get Started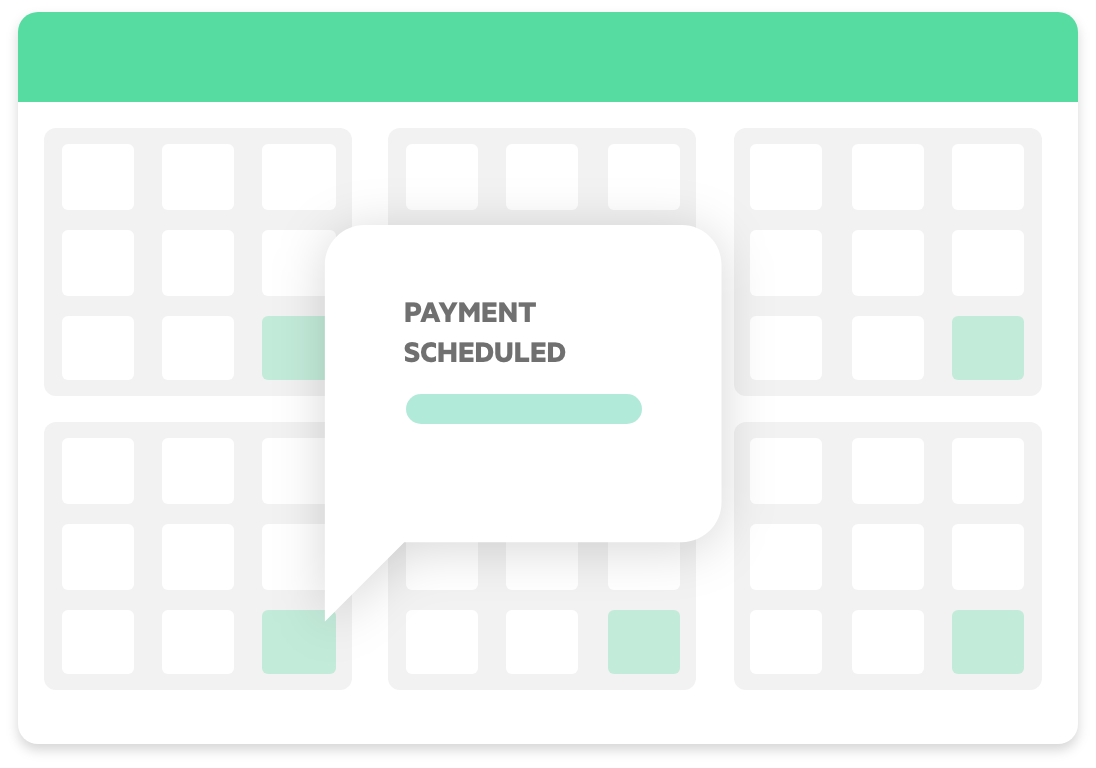 Revenue Optimization
Reduce billing time and cost while improving cash flow. Recurring Payments offers more reliable forecasted revenue and potential savings on staff and administrative expenses.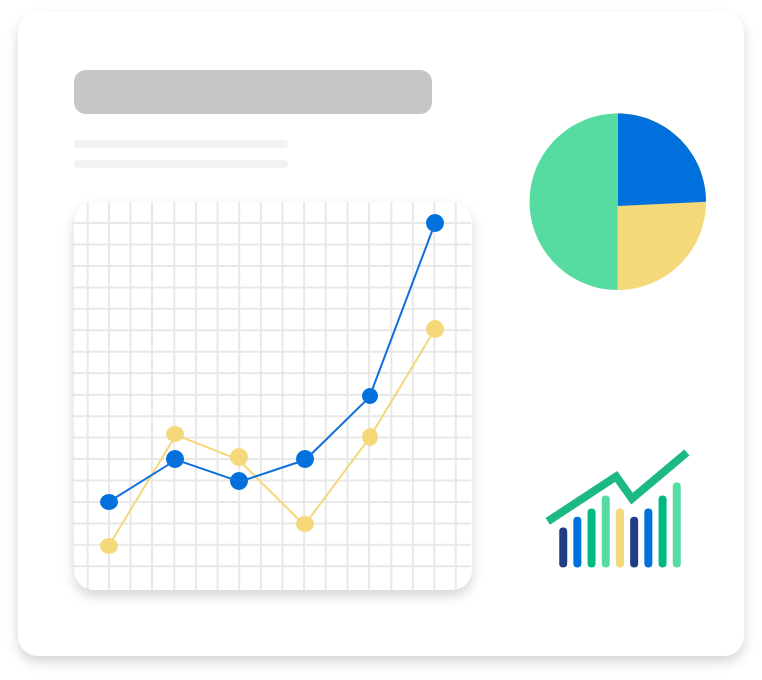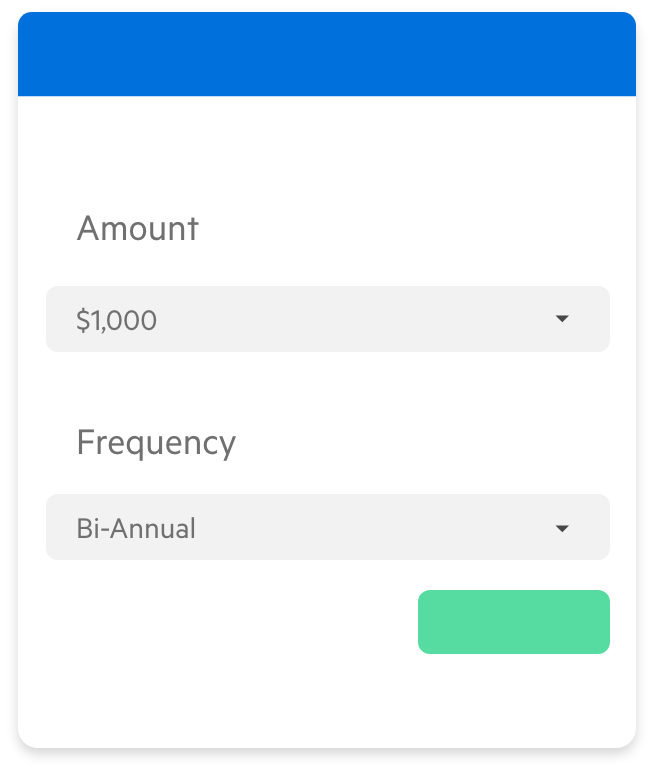 Flexible Experience
Consumers can schedule their own payments through any of our web portal products, customizing the frequency, amount, and number of installments. Recurring Payments allows consumers to take care of a balance over time or easily schedule repeat invoice payments or donations.
Effortless Communication
We automatically send an electronic notification before a scheduled payment is processed including the amount, account information, and payment schedule. Merchants can also opt to receive an alert for each recurring payment plan established.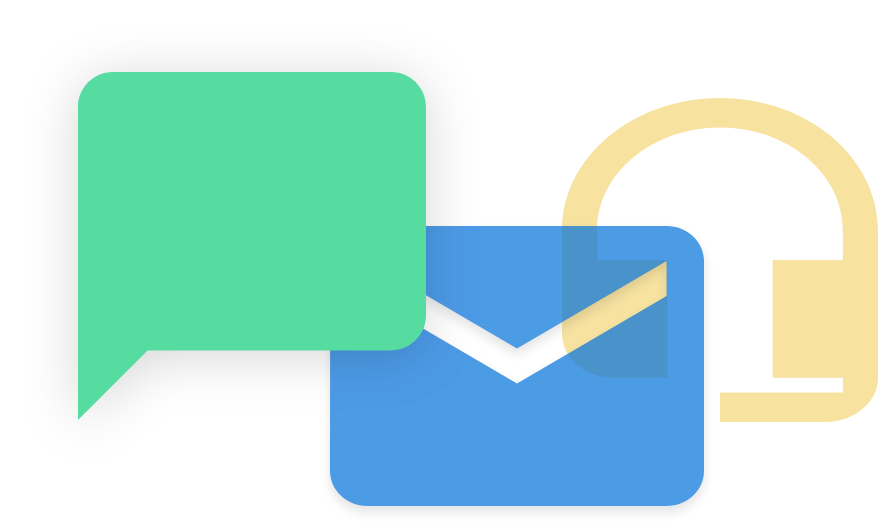 Explore our other features
User Control
Payment frequency includes: weekly, monthly, quarterly, semi-annually, and annual. Users can log into their account to view, edit, or cancel their recurring payment agreement.
Before cancelling, we'll make sure consumers know any payment agreements are still in place.
Payment Flexibility
Accept all major debit cards, credit cards, and eChecks.

Compliant & Convenient
We'll show the terms and conditions, capturing acknowledgement of the payment agreement. Automatic payment reminders satisfy post-dated payment reminder requirements, increasing satisfaction and reducing chargebacks.
Products
Recurring Payments comes standard with Portal, PORTAL PRO, and V-TERM, to support a variety of use cases for your business or organization.
Charge a single price on a recurring basis.
Offer recurring payments for a payment plan.
Allow recurring donations for charitable contributions.
Let's Work Together
Join hundreds of businesses who power their business with HealPay. Contact us to schedule a demo or start customizing your perfect payment solution.
Contact Sales