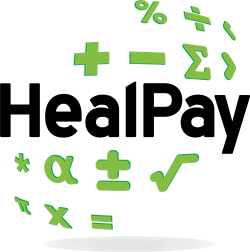 Ann Arbor, MI April 11th 2017:
HealPay is proud to participate as an exhibitor at The National Creditors Bar Association™ (NARCA) Spring conference May 17-20th in Orlando, Florida. The meeting will be held at the JW Marriot Orlando Grande Lakes located at 4040 Central Florida Pkwy, Orlando, FL 32837.
HealPay team members, Lance Carlson (Co-Founder/CIO) Ray Modad (Business Development) and Julie Primak (Vice President of Business Development) will be exhibiting. HealPay is looking forward to this year's NARCA conference. NARCA facilitates valuable opportunities to connect with the nations leading Creditors Rights Attorneys and introduce them to HealPay's innovative Consumer Friendly Collections software. Stop by booth # 29 for more information.
NARCA, The National Creditors Bar Association™, is a nationwide trade association of over 600 creditors rights law firms and in-house counsel of creditors. NARCA attorney members are committed to being professional, responsible and ethical in their practice area of creditors rights law. Typically the bi-annual Conferences host 800+ attendees comprised of creditors rights attorneys, creditors and industry professionals. NARCA Conferences offer opportunities to network, earn CLE credits, meet vendors and stay current with cutting-edge educational content.