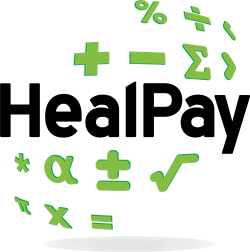 Ann Arbor, MI May 25th, 2017:
HealPay is proud to announce a Partnership with Payscout Inc., one of the fastest-growing, privately-held companies in America.
HealPay has built a strong reputation for developing software solutions designed and tailored for focused verticals, including the Property Management, Accounts Receivable, Healthcare, and Municipality industries. Payscout is a global payment processing provider that is considered a thought-leader in many of the verticals HealPay supports. The strengthening front-end/back-end partnership will allow both parties to continue their rapid expansion and better serve their respective customer bases.
"We are proud to announce this partnership with HealPay," said Payscout Co-Founder and President Manpreet Singh. "We share a commitment to thought leadership and innovation that enables us to deliver an exceptional customer experience. Our continued collaboration means Payscout and HealPay will further optimize that customer experience."
Leveraging the strength of HealPay's technology solutions and Payscout's payment-processing engine will help both companies increase processing volume and acquire new card-not-present (CNP) merchants. Payscout and HealPay plan to integrate with large practice management/CRM providers to deliver the modern bill payment solutions those providers need to offer their clients.
Payscout and HealPay are intensifying their commitment to the Accounts Receivable Management (ARM) vertical and the large creditors space with customer-focused strategies for streamlined bill pay and the very best software integrations in the industry.
The strengthening relationship between the global payment processing provider and the consumer-friendly software solutions provider will fuel continued growth and expansion of both companies.