Fundraising is critical to fulfilling your organization's mission and if you're like most non-profit organizations, you're always looking for ways to increase donations. Getting donors engaged and making it easier for them to give are two keys to increasing donations for your charitable organization.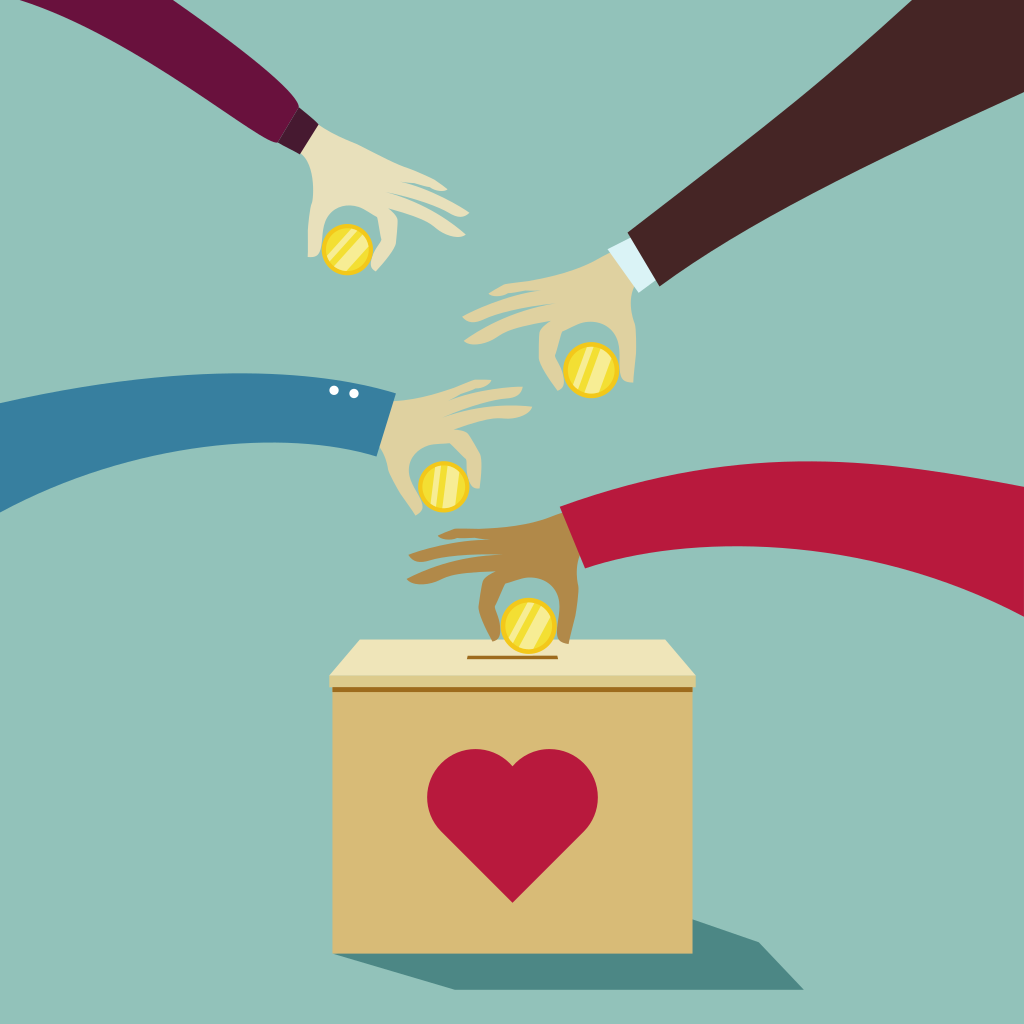 ##Develop an online donations strategy.
Online donations grew by 23% in 2017 according to M+R Benchmarks and that number isn't likely to slow down. If you don't have a way to accept online donations, developing an online donations strategy should be your top priority. Offering an online donations portal in addition to other traditional donation methods allows you to reach donors who prefer to pay electronically. Donors can contribute any day, any time, and any place that's convenient for them.
HealPay offers a Donations Portal that can be branded to integrate seamlessly with your existing website to preserve your brand standards and offer the best user experience.
Prioritize security.
The rise of data breaches has made consumers extra cautious about transferring their personal and financial information over the internet - and rightfully so. When you offer an online donations solution, be sure donor information is encrypted and sent securely from end-to-end to protect your donors and your organization's reputation. Advertising a secure donations platform, for example by including security logos on your donations portal, builds trust, helping donors feel safe about using your online solution. Donors who trust your solutions are more likely to donate again.
Enable recurring donations.
There are times when donors would rather make smaller contributions over a period of time rather than a large, lump-sum contribution. Make it easy for your existing donors to make repeat contributions by offering a donations solution with automatic recurring donations. Donors can choose their amount and the timing based on their budget and the donations are automatically processed based on the donor's selected schedule. Recurring donations helps you forecast your organization's ability to reach goals.
Stay in touch with donors.
Your relationship with donors shouldn't end once they've make a donation. Once you have their contact information, you can communicate with your audience letting them know about upcoming events or progress your organization has made toward current fundraising goals. Include a link to your donations portal within each email so readers can click through to give at their convenience. Make sure you give donors the option to opt-in or -out of marketing messages to remain compliant with spam laws. You can offer the opt-in as the last step of the donation process or the donation confirmation page.
Be visible on social media.
Using social media is a great way to keep in contact with existing and prospective donors. You can easily share who you are and what you do. Social media allows you to have a real-time conversation with your community and it doesn't have to be all about getting donations. You can use your social media pages like Facebook and Twitter to share organization news, educate your community on your cause, update on fundraising progress, and even engage your community. You can even automate your social media campaigns by scheduling future posts using a service like Buffer.
Remember that not only is your non-profit is competing with other organizations who may be raising money for a similar cause, but you're also competing with a prospect's other financial commitments. Make sure you offer a compelling reason for prospects to donate to you. Help them see how their donations will make an impact. Incorporate this message into your branding and make it resonate throughout your marketing and outreach efforts.
HealPay offers a suite of solutions for charities, religious organizations, and other non-profit organizations. Accept online donations via the Donations Portal, key in donations through the Virtual Terminal, or use an Interactive Voice Response system to accept phone donations with or without an agent. Contact us for a demo or to set up your online giving platform.