When we created the SettlementApp , our goal was to solve one simple problem - making it easier to accept payments online. We continue to find ways to enhance the payment experience for the customers who pay you. The last thing we want is a frustrated consumer clicking away because the process is just too complicated.
Check out some of the latest updates we've made to our Pay Portal.
##Breaking up the payment flow The first version of Pay Portal included all the payment steps on a single page. The user had to scroll down a long page to complete the payment process.
We've updated the payment flow and broken it into multiple pages to give users a much better experience. The information required in each step fits onto a single screen so it's not so overwhelming for customers. Plus, we show users where they are in the payment process, giving them an idea of how close they are to the finish line.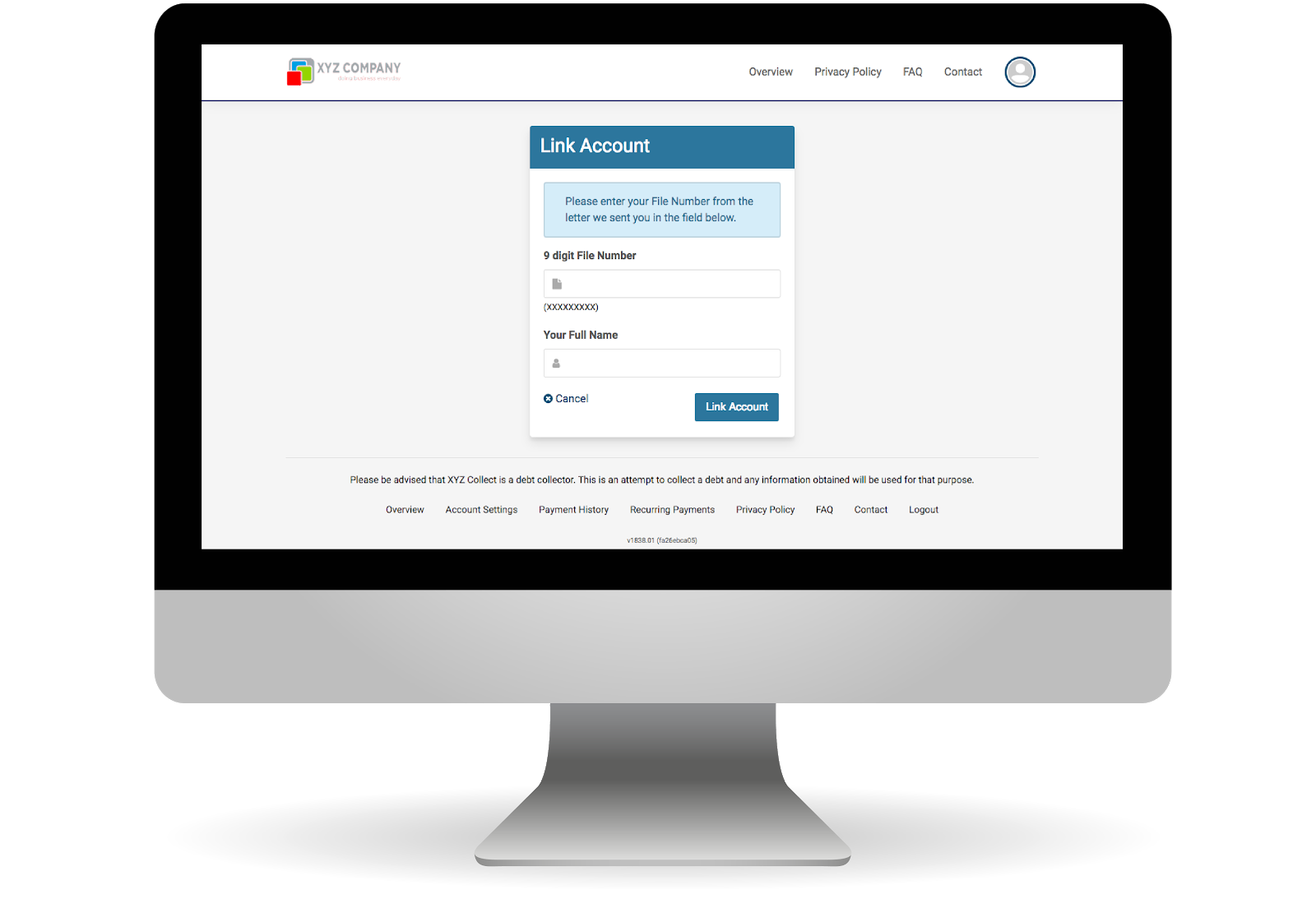 After selecting their payment terms, the customer enters their billing information. If they're logged in with their HealPay account and not completing the payment as a guest, the customer can save their billing information to avoid having to re-enter it when they make the next payment. The customer also has one last chance to change their payment amount before completing their payment.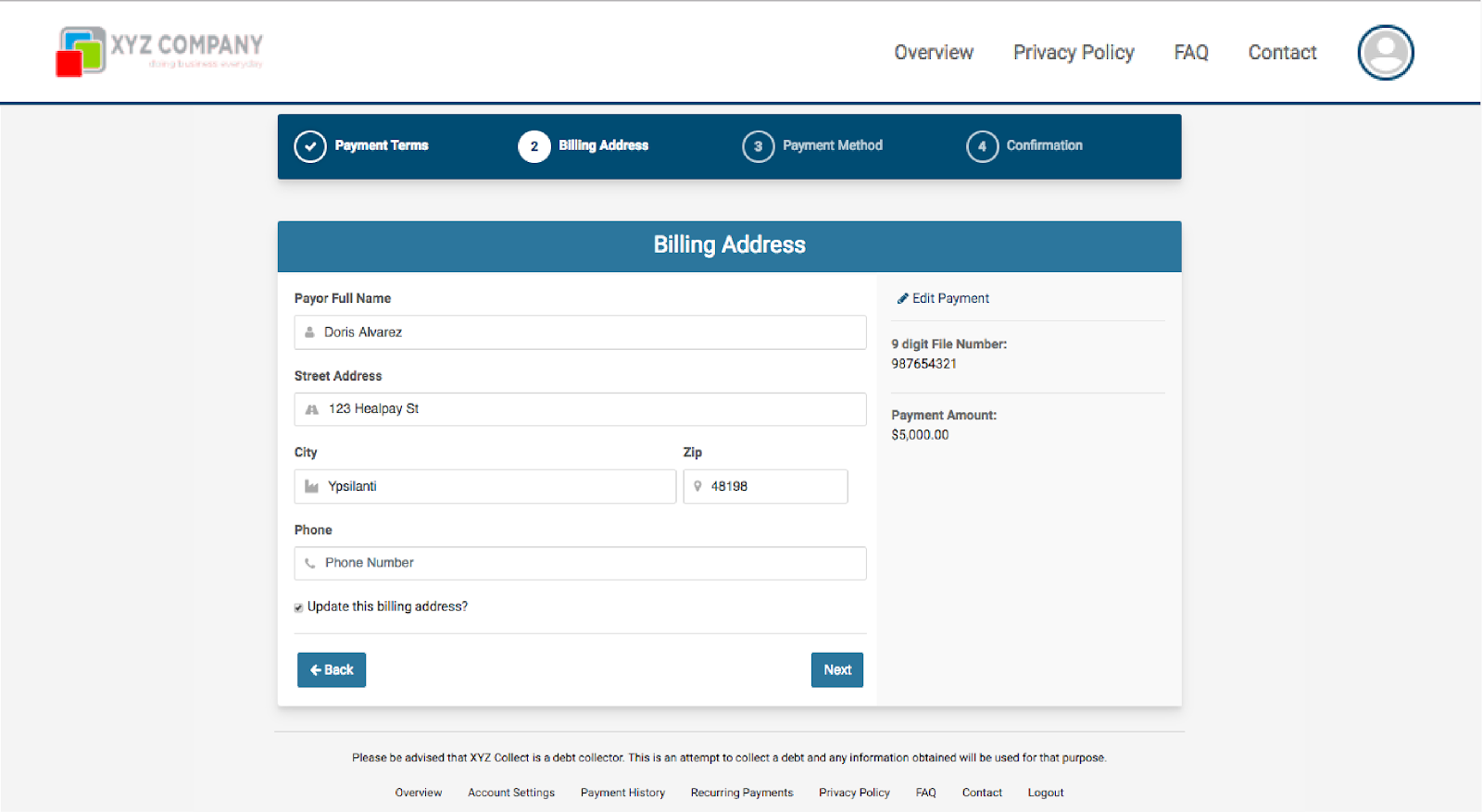 Customers then have the option to pay with credit card, debit card, or e-Check/ACH. Billing information can also be updated if a change needs to be made.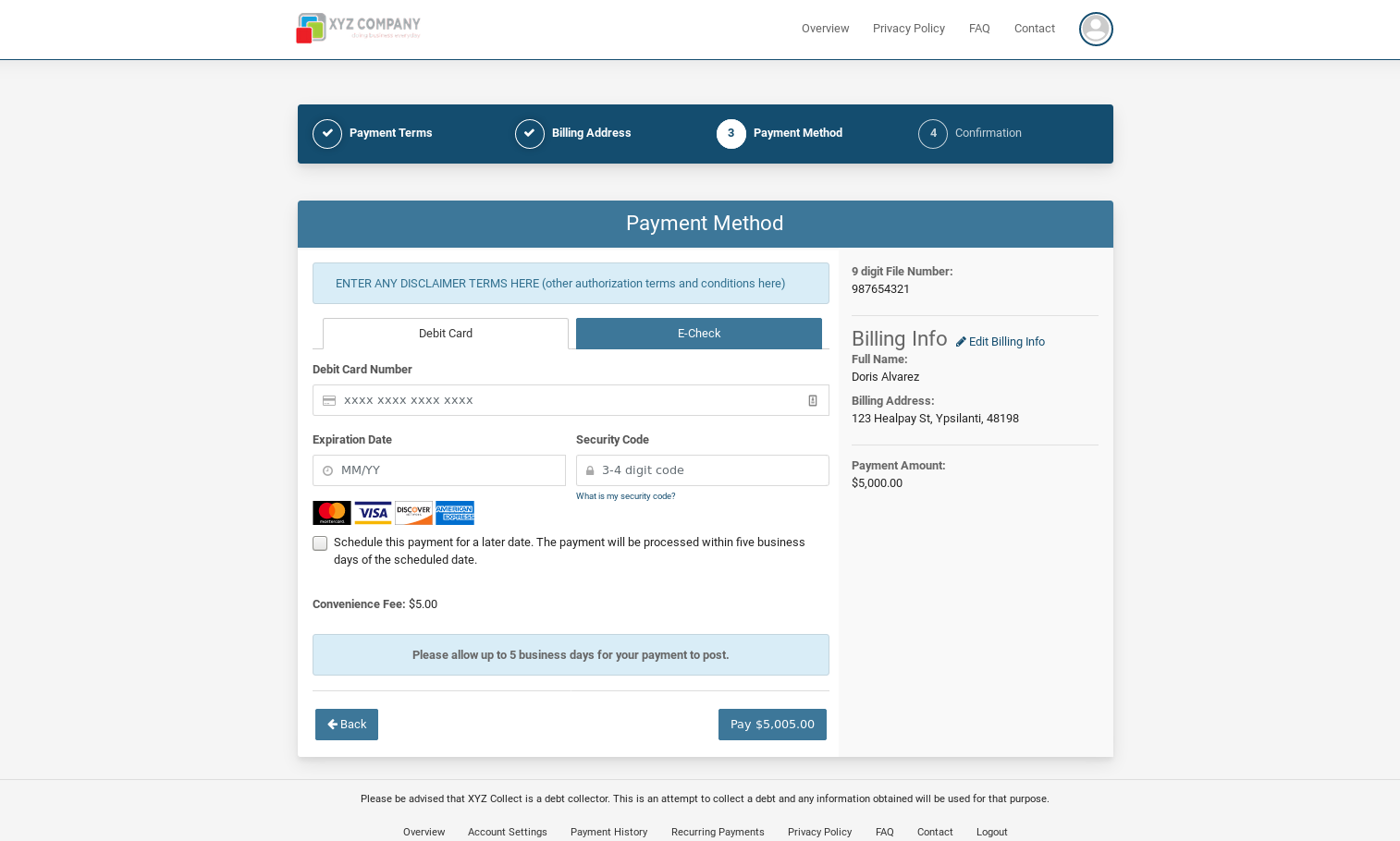 ##Scheduling future payments
Remembering to pay bills isn't always easy. We've added the ability to schedule future payments. The customer enters their payment details and amount and chooses their desired payment date. The details are saved and the payment is processed within five business days of the scheduled date.
For now, the ability to schedule future payments is available only for debit and credit card payments.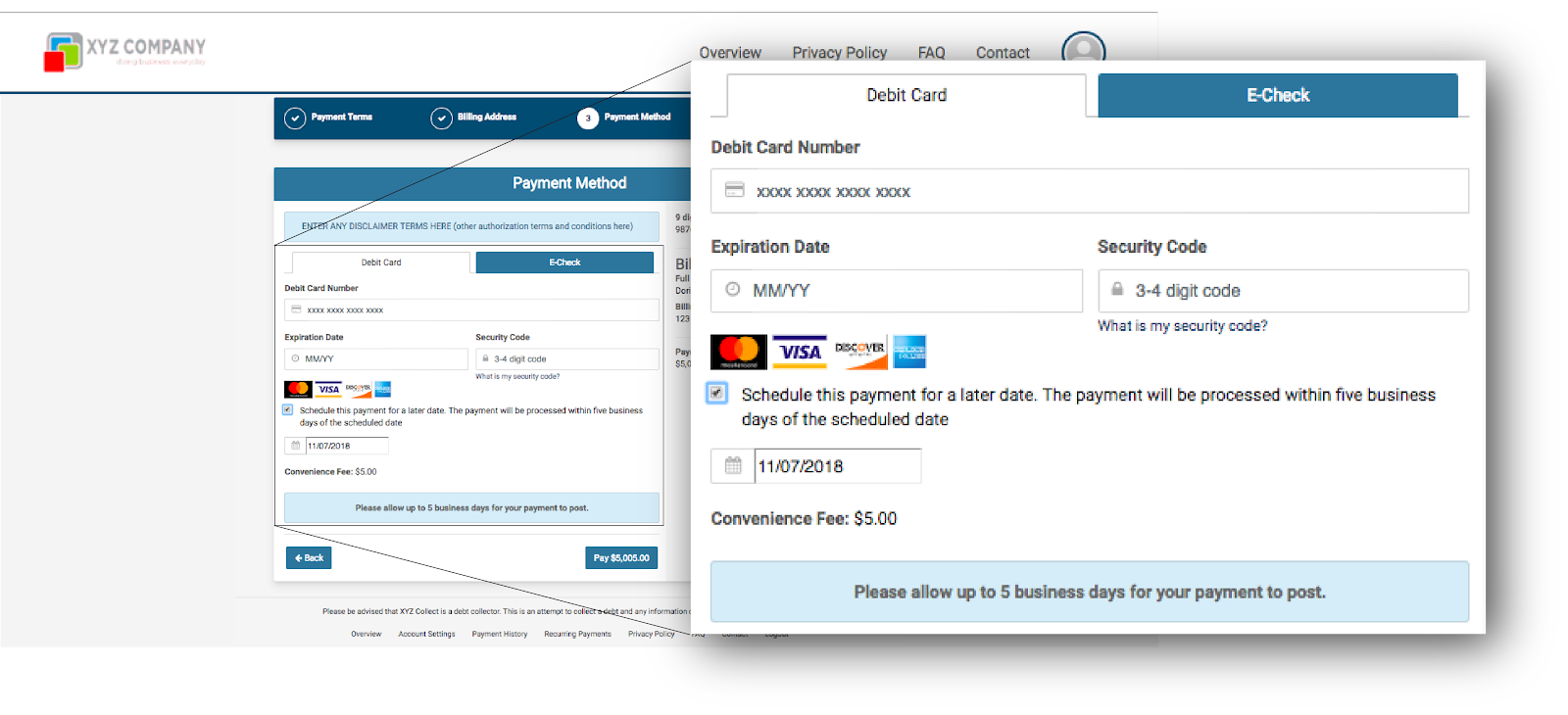 ##Setting recurring payments
Not all months have a 29th, 30th, or 31st. If a customer set a scheduled payment for the 30th of each month, for example, we wouldn't be able to process the payment in February. To make up for the variation in month lengths, we'll automatically set the payment date to the 28th when the customer selects the 29th, 30th, or the 31st for their payment date. We'll notify the customer and give them a chance to confirm before continuing.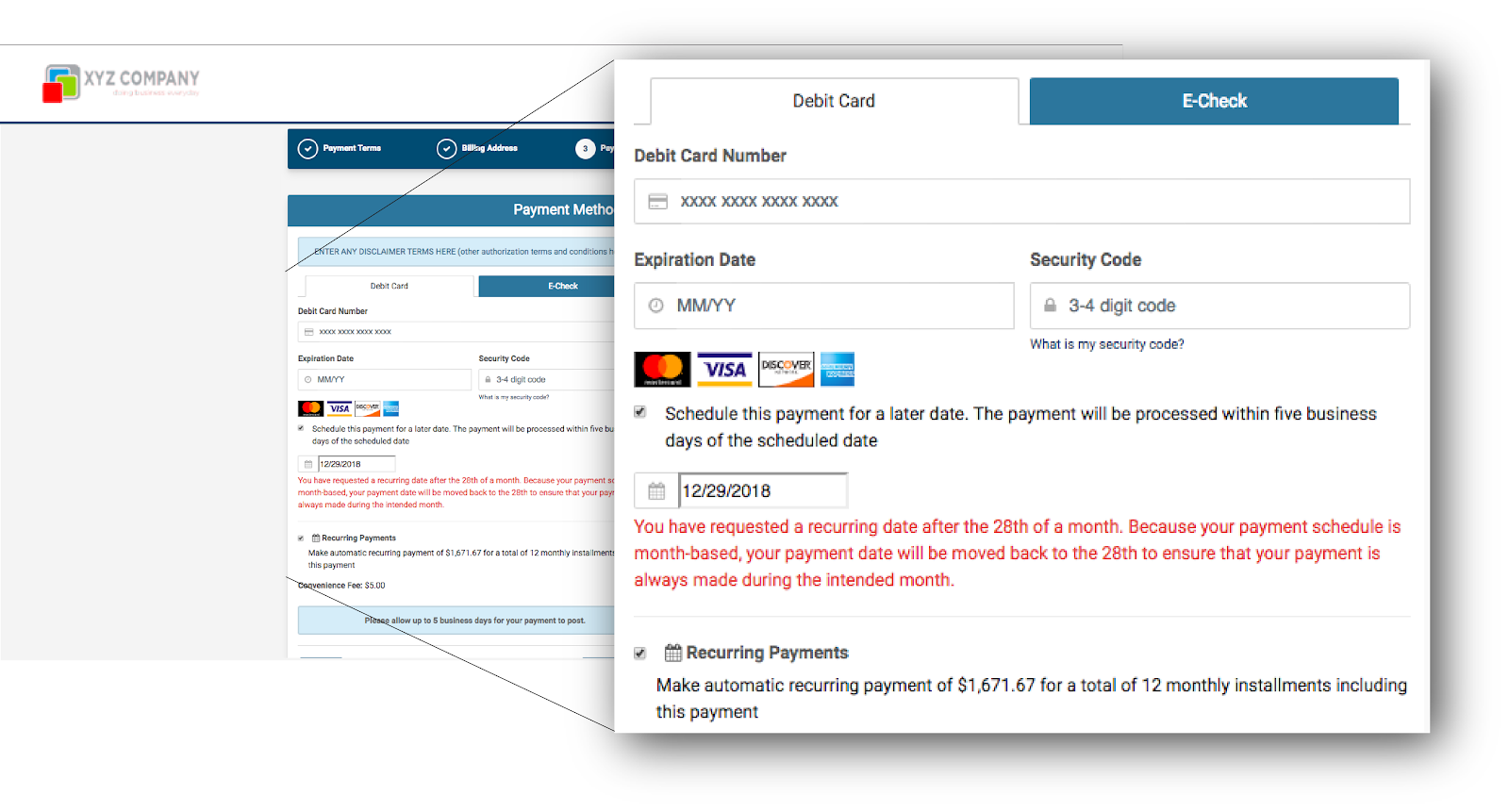 We regularly email product updates to our clients via bi-monthly Release Notes. Please email us to be added to the mailing list.