ACH payments remain one of the primary methods of non-cash payments in the U.S. and they're on the rise. Because of the lower processing costs, they're a preferred method for many businesses and entities, especially those who need to process larger transactions or accept recurring payments.
A Brief Background
The Automated Clearing House (ACH) Network is an electronic funds-transfer system run by NACHA that allows ACH transactions for use with payroll, direct deposit, consumer bills, and many more payment services. Essentially, ACH payments move funds from one bank account to another.
Q3 ACH Payment Increase
The third quarter of 2019 saw 6.2 billion payments, which breaks down to 3.6 billion debits and 2.6 billion credits and represents a 9.5% increase over last year. Internet-initiated payments rose 15.6%, business-to-business (B2B) rose 14% and healthcare claim payments rose 13.1%. Person-to-person payments increased by nearly 19%.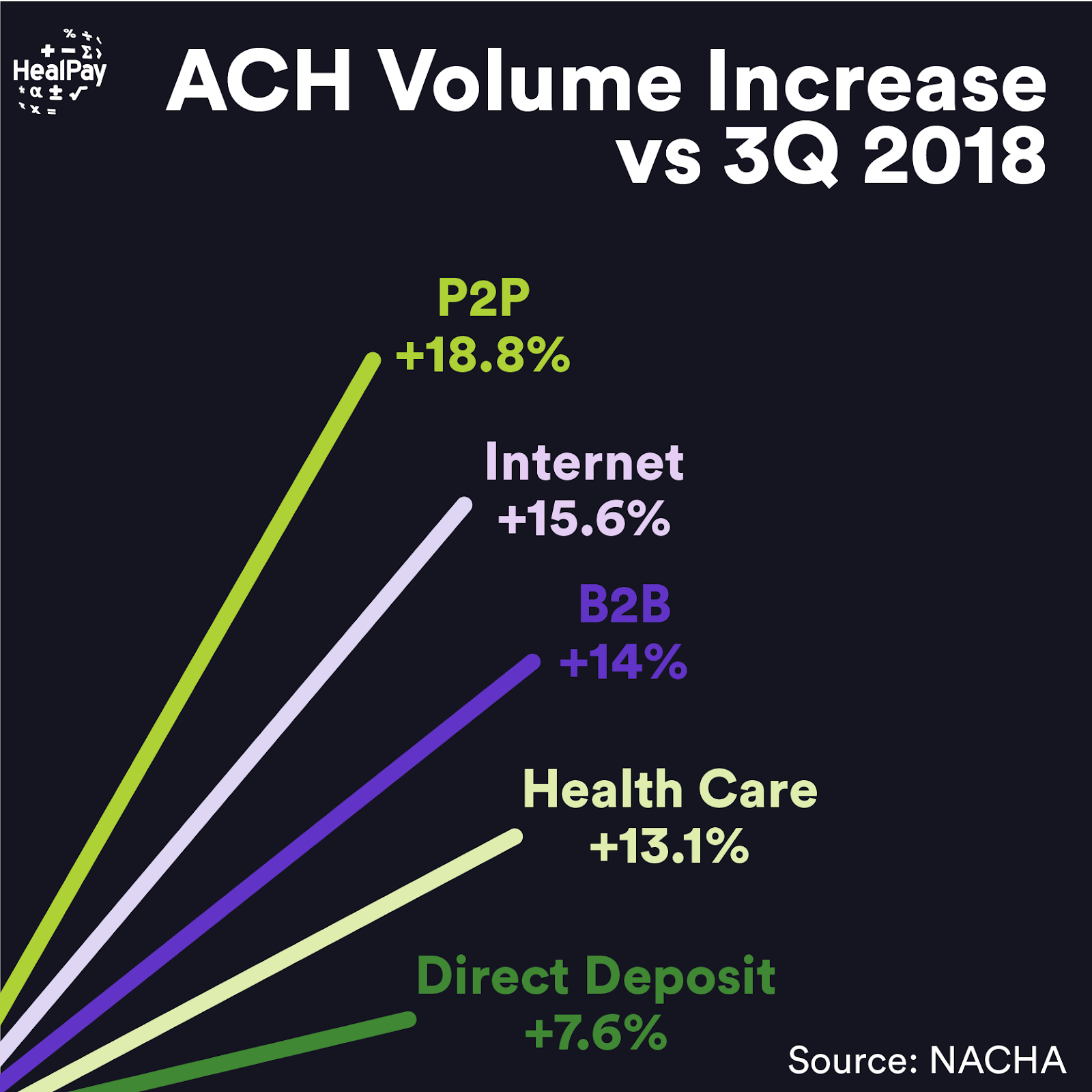 Earlier this year, the ACH Network set a record in February 2019 as volume exceeded 100 million ACH payments per day for the first time.
Third Quarter Same-day ACH Volume
In the past, ACH payments took a 2-3 days to settle, which meant more planning to manage cash flow. The industry has made significant progress with same-day ACH payments, allowing funds to settle on the same business day as long as they're submitted by the cutoff time of 4:45 PM ET.
NACHA reports a total of 66.6 million same day ACH payments in Q3 2019, a 54% vs Q3 2018. Those payments were worth $67.1 billion, an increase of 65%.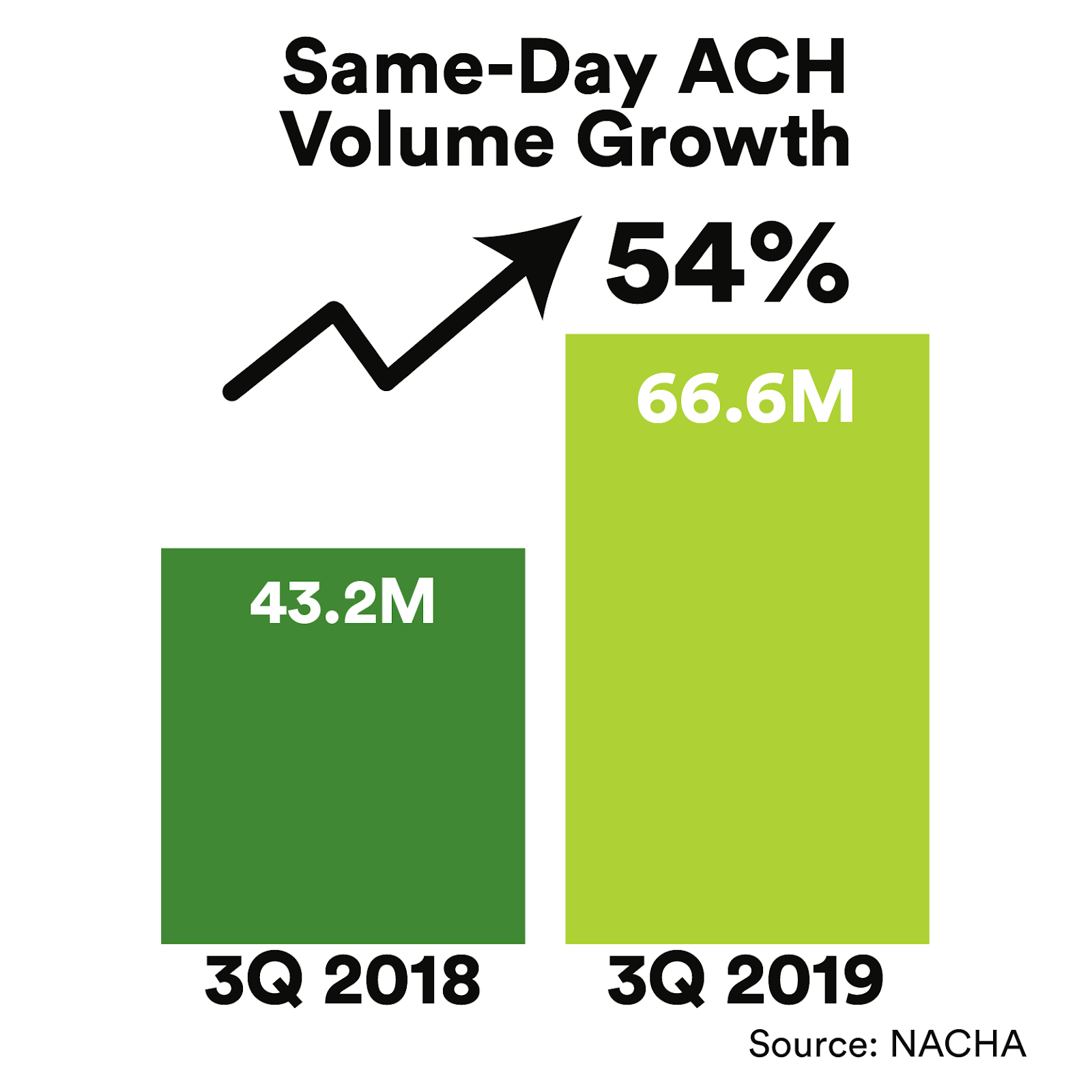 NACHA projects 250 million same day ACH payments this year.
Looking for faster funding times? HealPay can help! Contact us to find out more.